OUR COMPANY
OUR MENDOCINO COUNTY FAMILY BUSINESS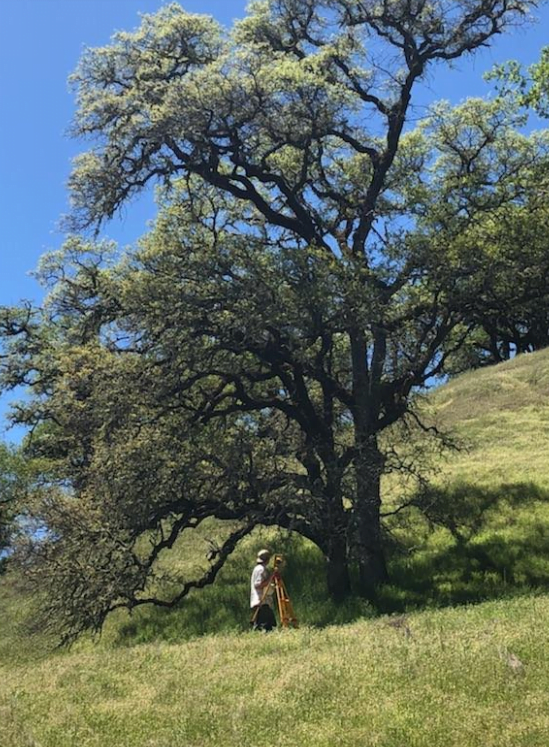 Tall Tree Engineering is a family owned full-service civil engineering company. The company is operated out of the home office of Susanne Loutsis, PE and Dustin Fredricey, PE who met while studying Environmental Resources Engineering at Humboldt State University. Their passion for protecting the natural environment and mutual interests in mathematics and engineering led them to develop a lasting personal and professional relationship. Upon graduation, they moved to Sonoma County where they both continued to gain valuable knowledge in a wide range of civil engineering and land development projects in the private sector. When their daughter, Dee Ora, was born Susanne and Dustin made their way further north to Mendocino County.
Susanne began working for the City of Willits as the Assistant Engineer where she gained experience in the public sector. Her work led to understanding the public process and every aspect of getting projects done; from project identification, budgeting, surveying, design, staking, construction inspection, to project completion, value engineering and project management experience. As the Assistant Engineer, she also spent time writing technical reports, directed field investigations, and provided analysis to develop and implement the City's sewer system Source Control Program. Later she returned to the private sector where she focused on civil site development, creek crossing drainage projects, cannabis compliance, and structural design. For fun, she enjoys tending the home garden and spending time at the river.
Dustin has a solid background working in the private sector. Dustin started out in the environmental remediation field, and later moved towards his career passion of rural and urban land development. He understands how to effectively get permits processed by performing the necessary surveying, preparing civil engineering construction documents, and dealing with regulatory entities to get your project moving forward as soon as possible. Dustin has extensive experience as a field surveyor and understands the importance of accurate topographic mapping for rural and urban land development projects. He has extensive experience preparing Grading and Drainage plans for Sonoma and Mendocino County, and is well versed in the intricacies of rural development. He loves getting on site with land owners to help make their land development visions a reality. For fun he likes to develop his own homebrew recipes and go steelhead fishing in the Eel River.
After more than a decade of combined experience in both the private and public sectors, Dustin and Susanne have branched out and started Tall Tree Engineering . They currently live in Willits California, with their daughter Dee Ora, where they dedicate themselves to providing outstanding professional consulting services based on honesty and integrity. Tall Tree Engineering offers a unique full-service experience where your projects will always be their top priority.